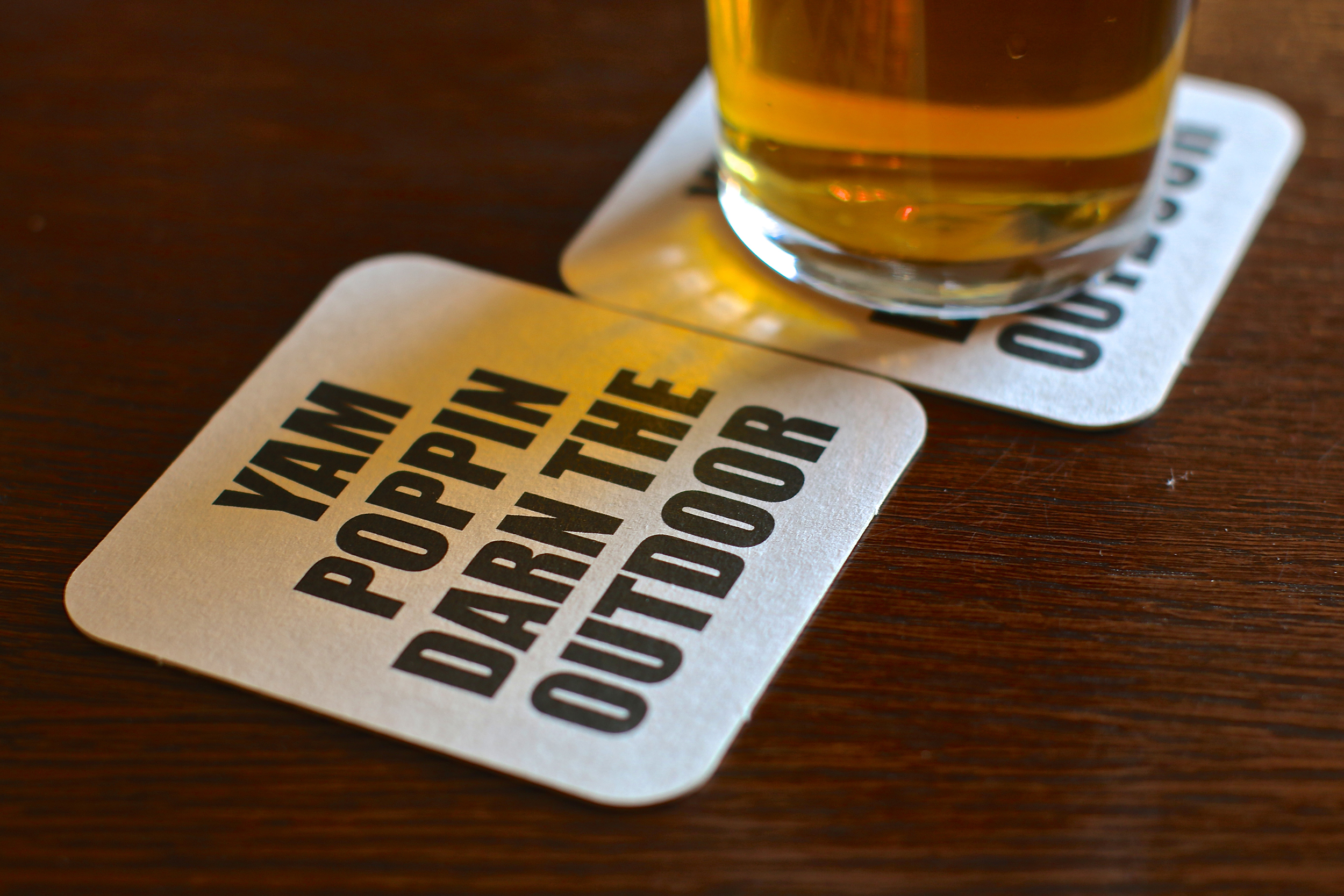 Spakin' In Tungs - Yow Jus Dow Shut Up
Spakin' In Tungs
The words found within everyday speech or 'spake' lie at the heart of Ian Richards' project 'Spakin' In Tungs'. Aiming to playfully disrupt our expectations of language and communication, Richards' works incorporate familiar, often disposable objects that he has branded with text-based phrases specific to the Black Country region.
Richards has produced a number of new works that will be distributed to members of the project's nearby community. 'BAG OF SUCK', for instance, are a series of hand-printed paper bags for sweets that will be filled with lemon sherbets; likewise, 'COME AN EAT YOWER PIECE' are a series of hand-printed paper sandwich bags distributed from a local café. These interventions recognise, make visible and share fragments of the idiosyncratic dialect native to this part of the West Midlands region.
The artist has also worked with children from Red Hall Primary School in Gornal and with independent poet and performer Emma Purshouse to develop poems and record songs that further investigate this unique regional language system. This manifests as a book titled 'BIBBLES & BOBOWLERS' that will be given to Gornal Library and local schools, Richards' approach introduces traditional Black Country dialect to a younger generation of the region's residents in order to keep its language alive.
Richards' work is commissioned by 'Where's Our Spake Gone?', a Heritage Lottery funded project that aims to record and celebrate the distinctive dialect and language of the Black Country. It focuses specifically on the Black Country towns of Tipton, Gornal, Oldbury and Cradley Heath. Much of the language selected by Richards comes directly from interviews with Gornal residents Keith and Mick. 'Spakin' in Tungs' utilises ideas, anecdotes, words and phrases from spoken conversation, re-framing these in a variety of ways in order to create new encounters with language.
Text by Anneka French, May 2016
ourspake.co.uk